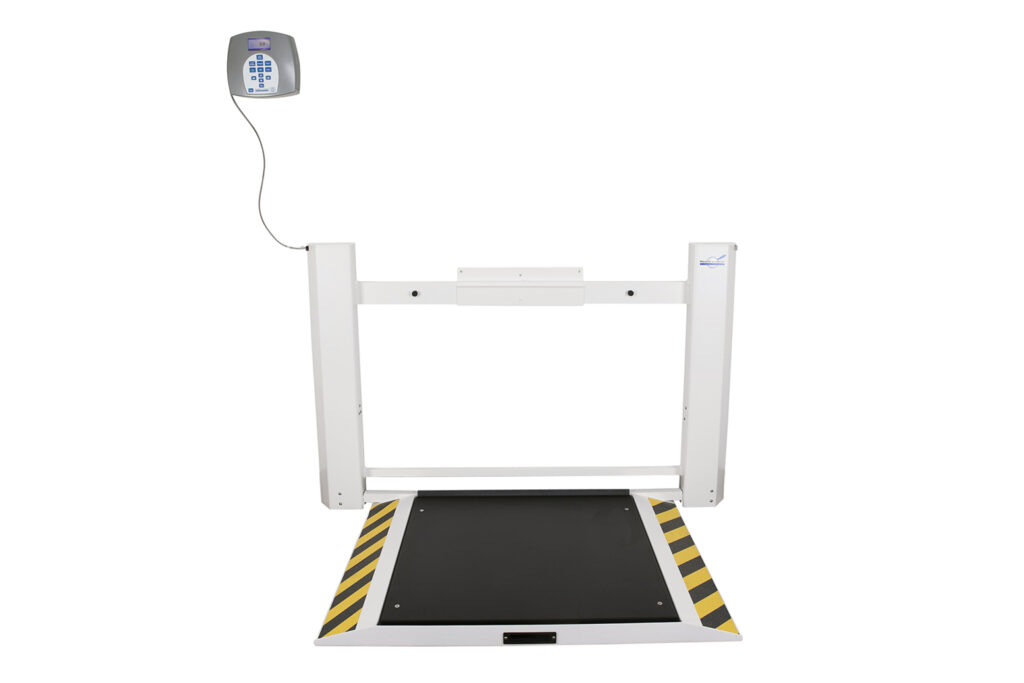 Health o meter® Professional Scales introduces the 2900KL-AM, a professional digital wall-mounted fold-up wheelchair scale designed to measure a patient's weight easily and accurately. The low-profile scale extends off the wall 4" when folded up and is excellent for facilities that need to save space.
The large easy-to-lift platform accommodates most wheelchairs and provides a comfortable weighing experience for patients. The dual ramps offer easy on, easy off access and the anti-slip caution tape delivers enhanced safety.
Other safety features include antimicrobial protection, a raised edge that follows ADA guidelines, a recessed handle, and no pinch points, which provide both the clinician and patient confidence during the weighing process.
This easy-to-use wheelchair scale leverages innovative features that include EMR connectivity, BMI, hold / release, reweigh, recall, zero, KG/LB, tare, pre-tare and more. The scale is also offered with Pelstar wireless technology, model 2900KL-AM-BT.