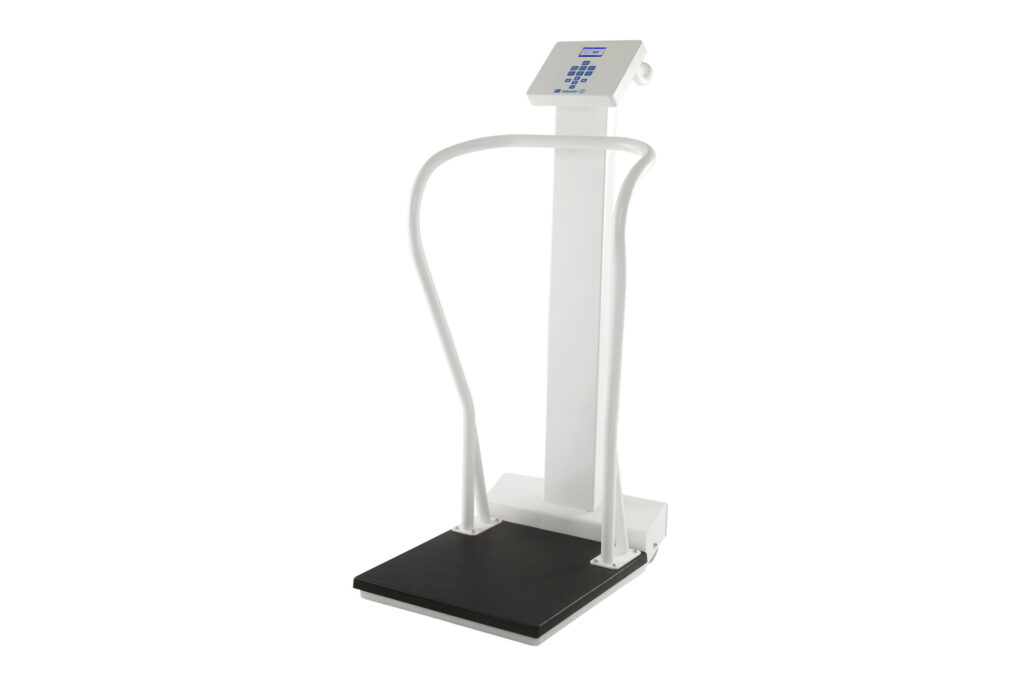 Health o meter® Professional Scales announces a new antimicrobial platform scale that supports up to 1000 pounds. Designed to meet the needs of hospitals, acute care facilities, doctor's offices, and clinics, the 3105KL-AM improves workflow with its ability to weigh accurately despite the patient's movement. The smooth-rolling wheels and convenient handle make moving from room to room simple.
Engineered with a Purpose™, the 3105KL-AM was developed to be robust and long-lasting, even in the most challenging healthcare settings. The scale includes antimicrobial protection on the head, keypad, transport handle, handrails, body, and kickplate and an innovative design that eliminates places for dirt and contaminants to collect. Other safety features include a low-profile platform and easy-to-grip handlebars.
The user-friendly interface includes BMI, hold/release, reweigh, recall, zero, KG/LB, tare, pre-tare, Everlock®, and more. The 3105KL-AM includes a KG option and built-in Pelstar® wireless models. Other optional enhancements include a mechanical and market-leading digital height rod.  The new 3105KL-AM is available for purchase exclusively through Health o meter® Professional Scales authorized distributors and is also eligible for a ScaleSurance® extended warranty.